WaterWonks LLC was created and founded by Sandra K. Knight in January 2013 to provide strategic and technical support to public and private interests in water resources and the environment, science and technology, and disaster resilience.
Specialties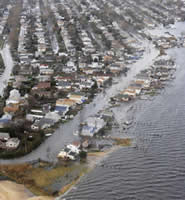 -National Policy analysis and expertise in issues regarding water, R&D and disaster reduction
-National/International technical expertise in water resources management, hydraulic and coastal engineering, flood risk management, navigation engineering and marine transportation systems, environmental sustainability.
-Research and technology consultants, specializing in transitioning research and innovation into operational markets
-Career and organizational leadership development
WaterWonks LLC is conveniently located in Washington, DC to keep track of important national issues to better serve its customers.